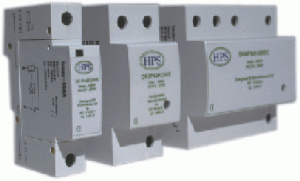 Transient Over-Voltage Protection
Transient over-voltages are high magnitude voltage peaks which last only micro-seconds, known as Surges. Both direct and indirect lightning strikes are the most common source of transient over-voltages. Surges can also be created by the switching of large capacitive or inductive loads within buildings.
The risks involved with these surges include damage to electrical and electronic systems and equipment which can lead to the disruption of operational and sometimes critical services. This could result in very expensive down-time and repair costs. It is clear these risks would be detrimental to any business.
BS EN 62305
This regulation requires that surge protection is included as part of all lightning protection systems, safeguarding both you, your staff, your systems and equipment from transient over-voltages.
Electrical Earthing
Power networks require effective earthing systems to ensure both the correct operation of equipment and the safety of the people using it.
Earthing systems are designed for applications operating at relatively low frequencies. Modern earthing techniques used by Tarrant Specialist Earthing meet all relevant British and International Standards, including BS 7430:1998 Code of Practice for Earthing and IEEE80-2000 Guide for Safety in AC Substation Grounding. Our systems ensure capture and dispersal of electrical current so that the site remains safe at all times.
Tarrant SE's Earthing Services Include;
Site Surveys
Design
Supply, Installation & Maintenance
Resistance Testing